Drawing
This group is currently full. Please contact Group Liaison to be included on the Waiting List, or, another group may be started if interest is high.
This group started in Jan 2014

Portsmouth Golf Club

Crookhorn Lane

Meeting Time

Wednesday 10am weekly

Group Co-ordinator

Pamela Daley

Contact Number

Group Liaison: 023 9224 0341


To contact the group co-ordinator please email the group liaison officer via our contacts page
Drawing Group 1 meets every Wednesday morning, during school term times, between 10.00 - 12.00. In the summer, we try to get outside to draw in the open. We use a variety of media, including pencil, charcoal, pastels, water-colour pencils, etc. to produce our drawings and we use videos and books, as well as advice and support from each other, to help us improve our skills. We are a friendly and chatty group who make new members very welcome. So, if you feel like joining us, please do get in touch.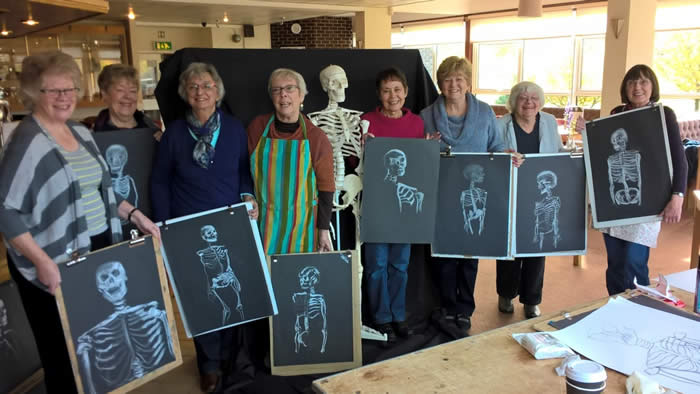 Photo taken after a workshop in the autumn 2016
---